The final months of every year mark what is known as "summit season." Leaders hop from one acronym-rich meeting to another, from APEC to Asean to the G-20.

The meetings tend to produce fairly bland communiques and awkward group photos. But they fill a need. They get leaders in one place, to meet both one-on-one and in bigger groups. The sideline chats are where the real action often happens, especially on the big geopolitical hot spots.

This year has been unusual. The pandemic nixed some summits entirely. Others got turned into shorter virtual affairs with leaders on a giant Zoom call straddling multiple time zones. Speeches were pre-recorded and the chance for real discussion and debate nonexistent. That's even as economies suffer from the virus, poverty and debt rise, and the climate change imperative remains.

So the results from summit season were uninspiring. While most leaders aside from U.S. President Donald Trump spoke of the need to share vaccines and speed up distribution to all countries, progress remains slow and nations will always prioritize inoculating their people first.
Even so, the meetings highlighted a dogged insistence that the multilateral system – the global rules that have defined the postwar order – remains valid. That's especially the case as Trump, who spent four years frequently criticizing that system, leaves office and is replaced by Democrat Joe Biden.
Leaders also hope a more engaged America will provide a buffer against China, which stepped in during the Trump years as a self-proclaimed champion of globalization. To start, Biden can do more to demand China turn its claim to be the defender of multilateralism into action. — Rosalind Mathieson
National security team | Biden intends to name his longtime adviser Antony Blinken as secretary of state, Tyler Pager, Jennifer Epstein and Saleha Mohsin report. In addition, Jake Sullivan, formerly one of Hillary Clinton's closest aides, is likely to be named national security adviser, and Linda Thomas-Greenfield will be Biden's pick for ambassador to the United Nations.
Setting the stage? | By the time Secretary of State Michael Pompeo was wrapping up a 10-day swing through Europe and the Middle East, he had angered Turkey's leaders, infuriated the Palestinians and befuddled the French. As Nick Wadhams reports, the trip seemed almost calculated to offend — and to burnish Pompeo's conservative credentials for a possible 2024 presidential campaign.
Off the radar | Israeli Prime Minister Benjamin Netanyahu secretly flew to Saudi Arabia to meet with Pompeo and Saudi Crown Prince Mohammed bin Salman, Israeli media reported, citing unidentified local officials. An Israeli government spokeswoman declined to comment on what would be Netanyahu's first reported trip to Saudi Arabia. Israel has signed normalization agreements with two Gulf Arab states, forming a potential joint front against Iran that it said Saudi Arabia could eventually join.

Pandemic pressure | Covid-19 hospitalizations accelerated in the U.S., with almost 2,800 new patients a day last week, while China reported cases in Tianjin, Shanghai and Inner Mongolia, raising fears the virus is popping up again there, too. Vaccinations in the U.S. may start in less than three weeks, the head of the government's "Warp Speed" program said.
Jihadist threat | Burkina Faso President Roch Marc Christian Kabore looks set to remain in power after an election yesterday that was marred by threats of attacks by Islamist militants. Large swathes of the West African gold producer have become ungovernable since jihadists pushed in from neighboring Mali, where 13,000 United Nations peacekeepers and French special forces operate.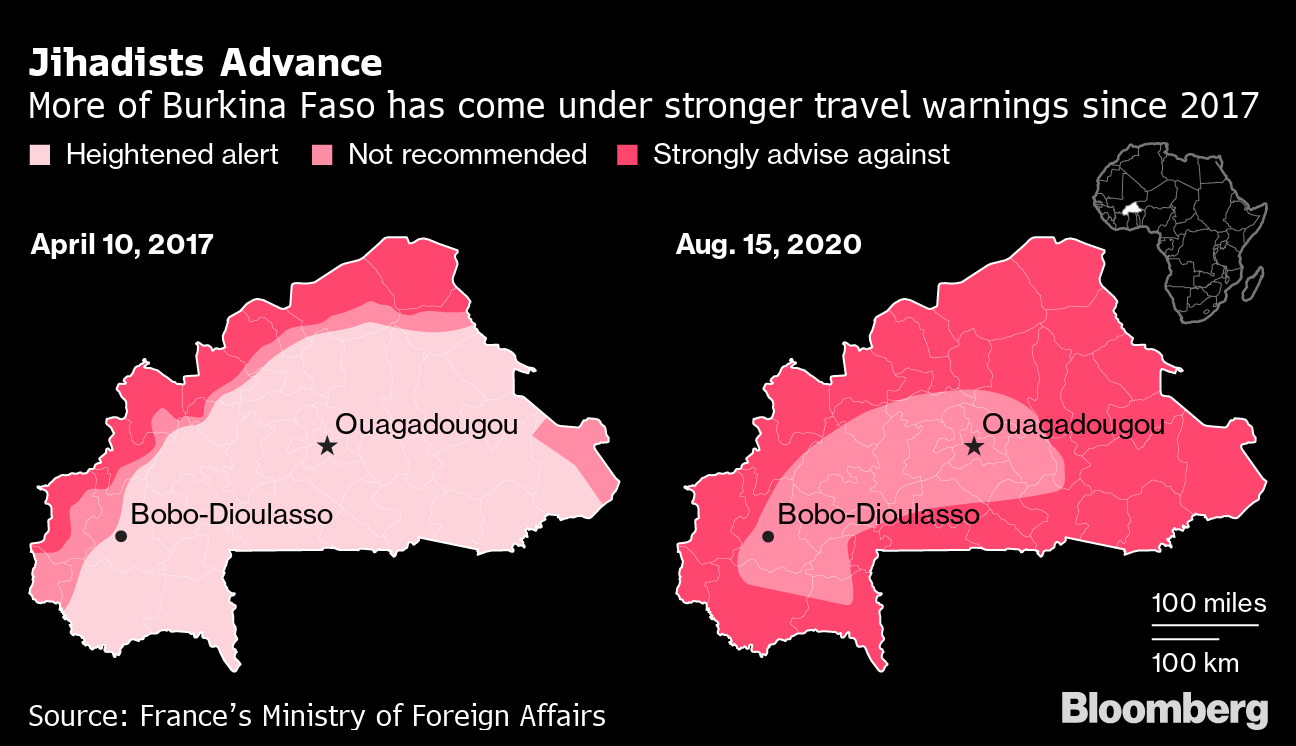 What to Watch This Week
Thanks to all who responded to our pop quiz Friday and congratulations to Donald Sinko, who was the first to name Peru as the country that just had its third president in a week.
And finally ... When Chinese President Xi Jinping put a 2060 end date on his nation's contribution to global warming during a September speech to the UN, he caught climate activists, policymakers and experts off guard. But the decision to completely reorient a gigantic economy that's dominated by coal was the result of a secret drive at Tsinghua University, where scientists overseen by former environment official and veteran diplomat Xie Zhenhua had spent more than a year modeling different pathways to reach net zero.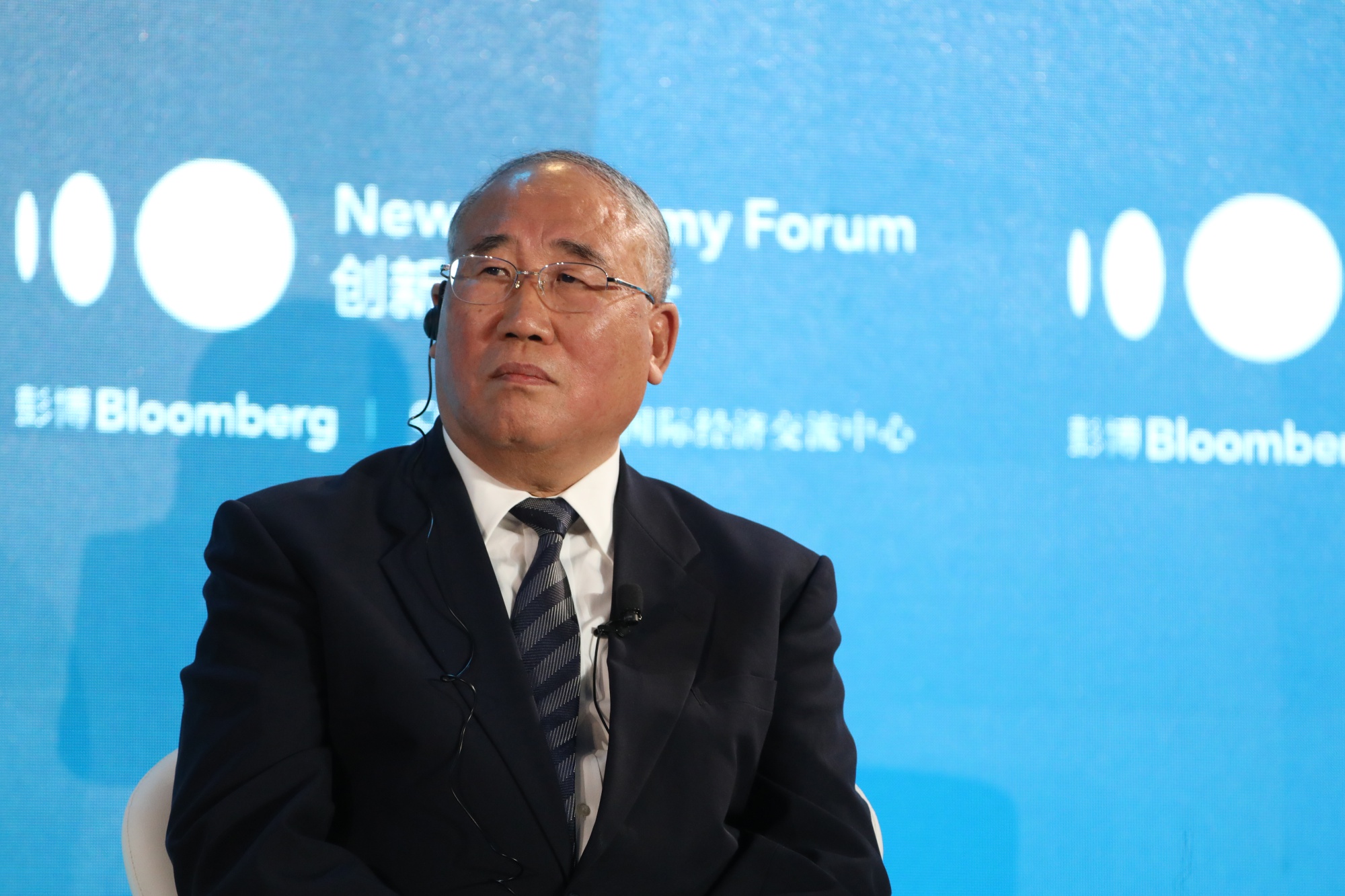 Photographer: Takaaki Iwabu/Bloomberg
Like Balance of Power? Get unlimited access to Bloomberg.com, where you'll find trusted, data-based journalism in 120 countries around the world and expert analysis from exclusive daily newsletters.
You received this message because you are subscribed to Bloomberg's Balance of Power newsletter.
Unsubscribe | Bloomberg.com | Contact Us
Bloomberg L.P. 731 Lexington, New York, NY, 10022