India and Pakistan share vaccine hesitancy
South Asia's acrimonious neighbors have at least one thing in common: a skeptical population resistant to coronavirus vaccines. Within weeks of each other, both India and Pakistan fired the starting gun on their respective inoculation drives for a combined population of more than 1.5 billion people.
In India, a country that has never registered significant hesitancy toward vaccines, many medical and frontline workers are refusing injections after the country's drug regulator gave emergency approval to a homegrown two-dose shot from Bharat Biotech International—before it completed final-stage trials.
It's now being deployed alongside AstraZeneca's vaccine, which was also approved in early January. The vaccine you get depends on a location lottery, and the lack of choice has fueled a revolt across the breadth of India. Little over half the targeted number of people are coming forward for shots, hesitation that's largely being blamed on the Bharat Biotech controversy, which some suspect stemmed from a nationalistic impulse to have a local vaccine champion, however hastily anointed.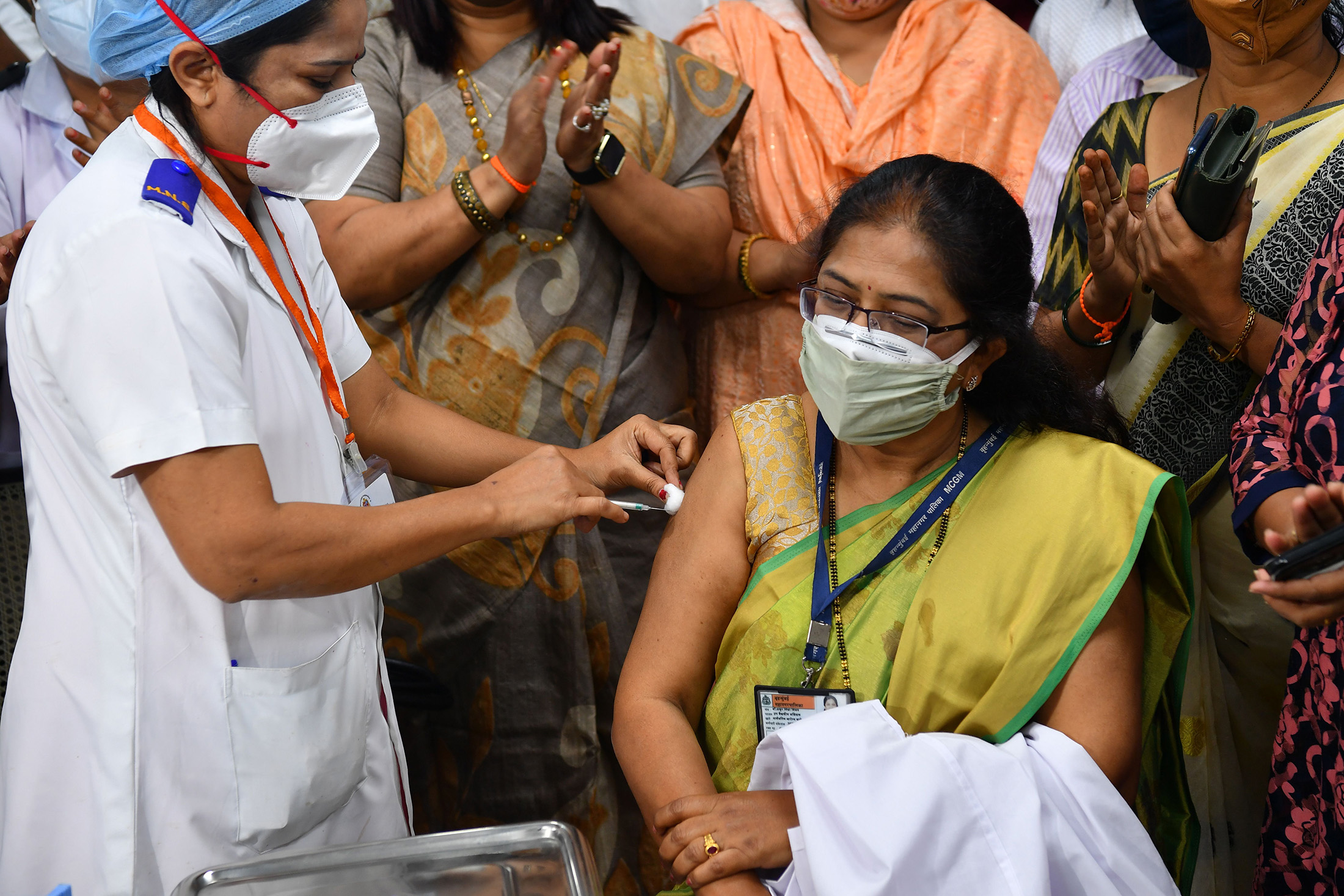 Photographer: INDRANIL MUKHERJEE/AFP
On the other side of the heavily fortified and disputed border, Pakistan also faces significant challenges persuading its citizens to roll up their sleeves, though its population's vaccine resistance has a long and bitter history. Many believe that vaccines are a Western ploy against Muslims. Already the high court in Islamabad has dismissed a petition aimed at stopping the drive by claiming the vials were filled with animal DNA and nanobots.
The Islamic republic's mistrust around vaccines is fueled by anti-Western conspiracies spread across social media and pushed by extremist religious groups. That suspicion has only deepened in the past decade after a fake vaccination drive was used to hunt down Osama bin Laden in the Pakistani city of Abbottabad. Resistance to the polio vaccine is one reason why Pakistan is the only place besides Afghanistan where that disease is still not eradicated.
Almost half of the more than 1,000 people surveyed by Gallup Pakistan last month said they won't get vaccinated against Covid. Mass avoidance across one of the world's most densely packed regions will only complicate global efforts to eradicate the disease.—Chris Kay
More than 138 million doses have been administered across 73 countries, according to data collected by Bloomberg. The latest rate was roughly 4.85 million doses a day. See the latest here.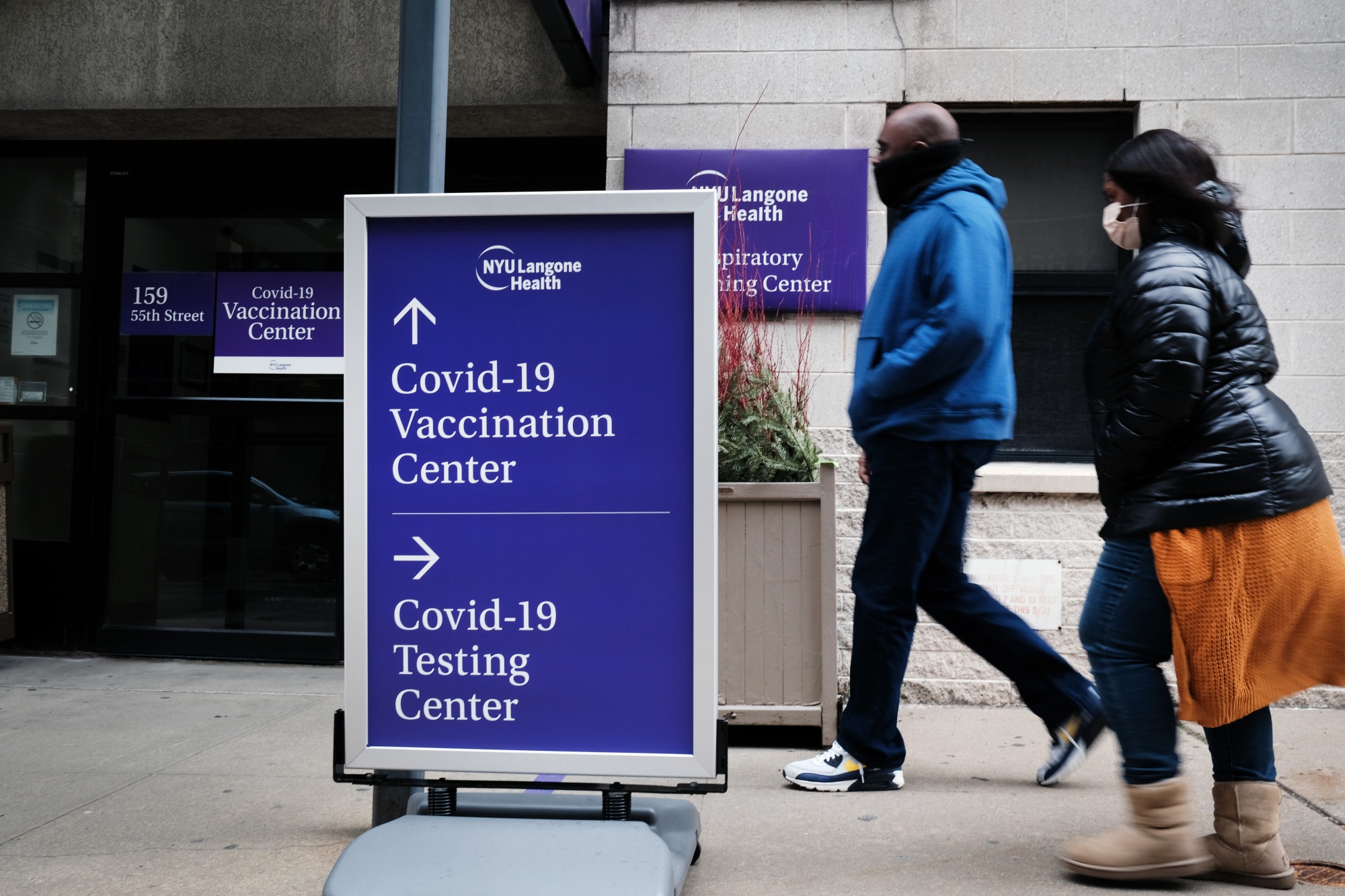 Photographer: Spencer Platt/Getty Images North America
Pandemic boosted demand for interior design as people had to stay home.
The state has mounted the most effective inoculation campaign in the U.S. 
Setback looms as pubs, restaurants prepare to emerge from lockdowns. 
Early findings from U.K.'s vaccinations is due to be released within days.
Special syringes are needed to extract extra bit of Pfizer doses from vials.
You received this message because you are subscribed to Bloomberg's Coronavirus Daily newsletter.
Unsubscribe | Bloomberg.com | Contact Us
Bloomberg L.P. 731 Lexington, New York, NY, 10022