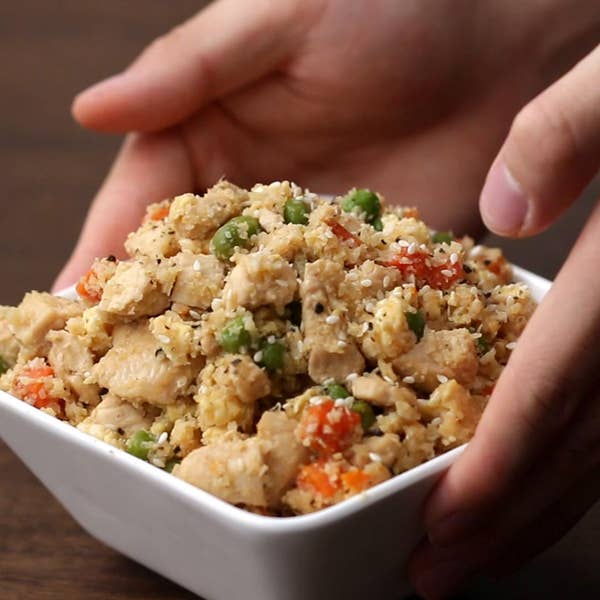 The easiest way to slip a veggie into your meal? Turn it into something you already eat! Like this fried rice, that's full of sesame chicken and eggs but replaces the rice with a cauliflower version. Forget takeout, take *this* to your couch for movie night!
Sometimes adults need to be tricked into eating their veggies too! This grilled cheese (classic cozy comfort food!) uses cauliflower instead of bread. It's soft, gooey, and the cauliflower gets super charred on the outside. ~Sort of~ how mom used to make!
BuzzFeed, Inc.
111 E. 18th St.
New York, NY 10003
We hope you love the products we recommend! Just so you know, BuzzFeed may collect a small share of sales from the links in this email.